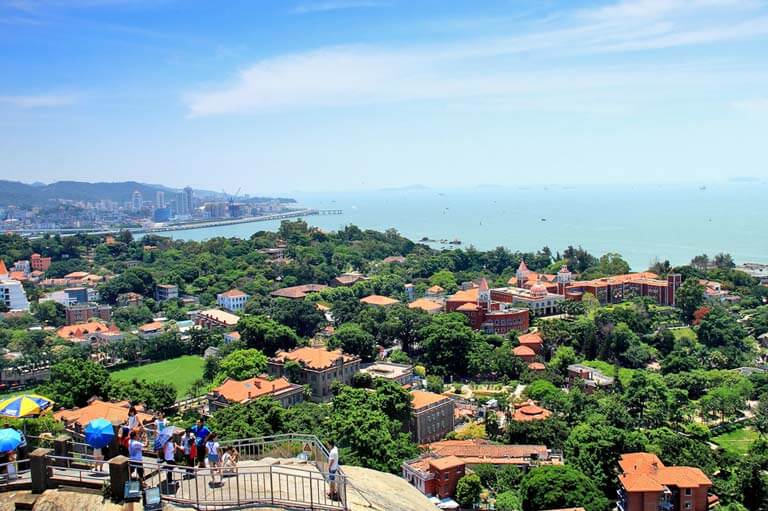 We'r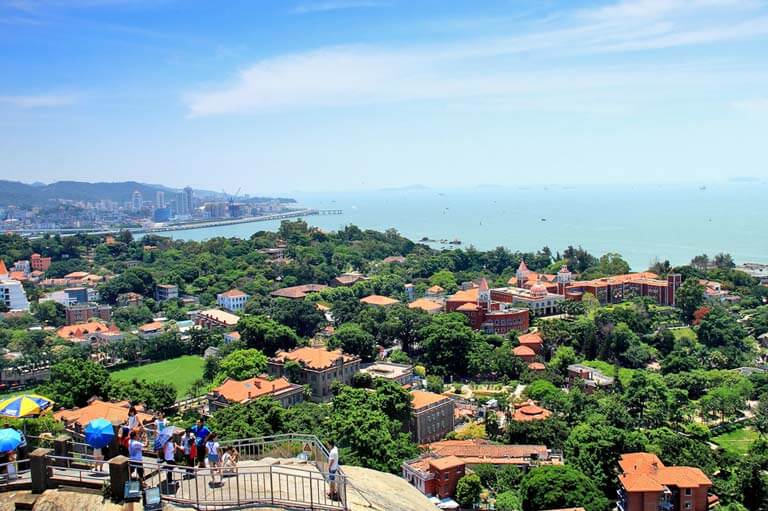 e slowly getting the chance to set up our next travel plans. The pandemic has end to a certain extent and the countries have eased the travel restrictions. Hence, you must be wondering which country you should visit next! If you still haven't decided to visit Xiamen, you should read this article.
Xiamen is one of the most beautiful cities on Sout East coast of China. It's popular for tourism as it has a very scenic area surrounded by a beautiful, clean beach. Not only that but also Xiamen has wonderful places to visit. It's like you must visit those places to feel the cultural difference! It would be an amazing feeling. 
If you're wondering whether there will be flights to Xiamen, of course, there are! You can book your flight to Ximen with Cathay Pacific. Undoubtedly, you will experience a comfortable journey with outstanding customer service even during the pandemic. 
Now let's see what are the best places to visit in Xiamen. Open a notepad and start finalizing the list!
How does it feel to visit an island free from vehicles, lots of noise, and rush? If you're true of some peace of mind, Gulangyu Island is the best place to visit during your visit to Xiamen. In 2017, UNESCO declared Gulangyu Island a world heritage. It is just 10 – 15 minutes away from Xiamen city. The island is like a wonderland full of colonial buildings and museums. Gulangyu city is a must-visit place in Xiamen! Also, you can capture lots of beautiful clicks at this place. 
Nanputuo, also known as South Putuo is a beautiful temple located in Xiamen city. This temple is good for religious rituals, and popular for pilgrims. You can see the beautiful Chinese architecture, Buddhist rituals at this temple. You can worship which will heal your soul! Undoubtedly, it's going to be an amazing experience for you! If you climb the rock behind the temple, you can see a beautiful view of Xiamen city. Nanputuo Temple is free to visit and paying a visit will worth it. 
Shuzhuang Garden is a beautiful garden situated in the Gulangyu Island in Xiamen city. It is also referred to as "garden on the sea" and "sea in the garden". The view from this garden is breathtaking.  This garden has two parts and 10 views. The two gardens are Hidden Sea Garden and Bushan Garden. Hence, each garden has five beautiful views. When you visit this garden, do not forget to go to the piano museum there. In the museum, you will find a collection of Pianos from Hu Youyi. Completely, your visit to Shuzhuang will be an amazing one! Add this place to your list right away!
The Wuyi Mountain is the perfect place for an escape from a busy life. It's a well-protected national park in the northern Fujian province of China. During your visit to Xiamen, do not forget to visit the Wuyi mountains! It's one of the must-visit places during your visit. You will see an amazing view with fresh air, clean surroundings and most importantly enjoy the wildlife. These mountains have declared as a UNESCO world heritage in 1999. Each year, thousands of tourists go to enjoy the luxury of nature at the Wuyi Mountains. At the Wuyi mountains, you can also enjoy a raft trip down the Nine-bed River and visit the Fuxi cave. If your time allows, you can go to Roaring tiger rock, Tian Cheng Temple, Ling cave, Feng cave, which are a few hours away from the mountains.